Can I really use these free textures in commercia projects?
Yup. All TextureZoom.com images are offered for commercial or personal use.
Are there any restrictions on my use of the TextureZoom.com photos that I download?
Yes. While TextureZoom.com offers great freedoms and a wide ranges of uses, we do not allow the redistribution or resale of our photos, or allow the use of our photos on print-on-demand products.
Can I submit textures to distribute though TextureZoom?
Sure - as long as you are the photographer or creator of the images and you're willing to describe and keyword them, we would love to offer your content. Please contact support with a request.
Photo Categories
---
Sponsors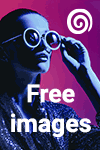 ---
Options
---
Friends
---